God Blog specializes in focusing on the Big Questions concerning life on Earth and in Eternity.
Why are we here? Where did we come from and where are we going? Are vital truths being eclipsed by the pursuits of the necessities and amusements of daily life? What are Ultimate Concerns and how can they be researched and discussed in fair, factual and friendly ways?
Is there proof God exisits? If so how does God figure into the equation. Is God good as we would define it? Why does God so often seem silent and distant? Might there be realistic and rational ways to approach the Eternal and Invisible?
Profound Questions and Answers!
God Blog offers a growing repository of unique information!
Confused by conflicting answers to the most basic theological questions?
Tired of feeling disinterested or being overwhelmed by conficting answers from experts who can't agree? Maybe we can help.
Look, Listen and Be Heard!
Join a thinking and feeling community extending beyond religious walls or time constraints! Seek God together with others who believe there must be more going on than meets the eye.
Share a wealth of understanding, gain insight into daily life and voice your concerns as your sechedule permits.
Ready to get started? Simply place your cursor over a link in the Menu Sidebar located at the top right of the site to view catagories and articles!
God Blog Special Features

Issues with God.
Is it possible that all of humanity, including believers, have
issues with God
? Even if the
Creator's
our only
hope
to understanding and coping with
modern life
, can we really trust Him?
Is God good
?
Is God fai
r by human standards? Is being
angry with God
ever justified? Is
Omnity
to blame for
loneliness
and
loss
,
financial distress
and
disease
,
pain and death
? What is real and lasting
happiness
?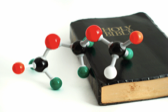 Is Faith Reasonable?
There is no genuine battle between honest
Faith and Reason
. When
honestly
explored, science and Scripture are as general and special revelation are complimentary, as in the case of
Intelligent Design
. It stands to reason since proving the existence of God is an easy as
A+B
! Check out the
7 Ultimate Questions
and
Ten Great Reason to Believe!

Bible Prophecy!
The Bible's last Book of Revelation reveals fantastic events to take place during the final chapter of human history!
Why are they reliable?
Are they a scientifc certainty? Are they beginning to unfold now? What's
America's future
? Did you know the Bible describes a
War in Heaven
about to take place? What will the
Great Tribulation
be like? When did Jesus, Paul and John teach the
Rapture
will take place?
Click here to find out more...

Modern Psalms!
Just how
Awesome is God?
To what degree does
He really care?
How
blessed is our generation?
Explore this and more in
Psalms of Delight!
How do we
approach God
when He appears
silent
and
distant?
Do
godly people complain?
Is there an
Evil One
blocking our path? Can we
breakthrough
? Find out in
Psalms of the Night!

Quantum Christianity!
A modern look at our ancient faith.
Quantum Christianity
examines vital questions such as what does the
Bible really say
about such topics as
Salvation
and
Living Faith
,
Sin
and
Judgment?
Are there vital
additions to Faith?
What does
Repentance
and
Revival
look like? What
Rewards
await the faithful in eternity? Are Hell and
Eternal Damnation
real? What was
Peter's 2nd Great Confession?
Can we experience
God's Glory
?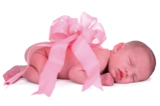 Pro-Life!
What is abortion
? What's the difference between clinical and
contraceptive abortion
? Can
birth control pills cause abortions
? What's
an abortion look like
? Are there
risks
? What does the
Bible have to say about abortion
? How does abortion affect our
prayers
,
worship
and
relationship with God
?

Biblical Authenticity!
Is there positive
proof God exists and evidence the Bible is authoritative
? What kind of
evidence supports Biblical authenticity
? Is
science proving or disproving Scripture
? How accurate is
Biblical prophecy
? Which are the most
emphasized
and
important concepts
?
Bible passages by topic
.

Prayer!
Does prayer
really work
?
How and why
should we pray? Can just anyone
pray effectively
? What does the Bible have to say about the
conditions
to
answered prayer?
How important is
daily prayer?
What would an
example of daily prayer
look like?
Why
should we be
praying for our families?
What is
wrestling with God
? Authentic
prayer meetings
. Audio series on the
Seven Methods of Prayer
.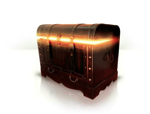 Seeking God!
Is seriously
seeking God
worth the effort? Does He reward only those who do so
diligently
? What kind of
faith
is required? How does
prayer
,
study
and
action
fit in? What kind of
temptation
and
resistance
should we expect? What are the
costs
and
rewards
to pursuing God?
Click here to find out more...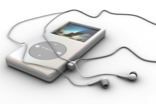 Audio Archives!
Visit our
Quantum Christianity
audio archives to listen to such topics as:
Existance of God
.
God of the Bible
.
Salvation Series
.
Revival Series
.
Pro-Life Series
.
Defining Happiness
.
Sin verse Glory
.
Click here to find out more...

First Peak At The Greatest Story Never Told!
by Robert R. Pennington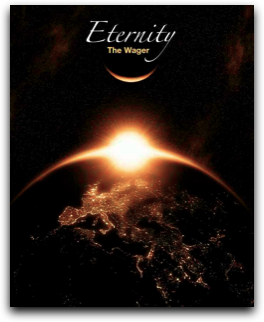 Why We Are Here... What We Must Do!

Eternity...The Wager is Biblical faction revealing the backstory of everything! From Lucifer's Rebellion, to God's creation of The Agreement as well as Man's role in Eternity's Greatest Drama!

Earth's fate hands in the balance as humanity stands condemned in Creation's Supreme Court of high crimes against God, themselves and nature.

Watch as the Accuser, the architect of man's fall from grace, leverages humanity's sins to demand the commencement of Great Tribulation.

Call (559) 305-2229 or click contact me below to request a copy.
__________________________________________________________________________________________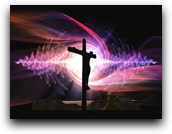 Quantum Christianity


QC provides layman answers to vital theological questions for practical purposes. QC uses simple rules of Bible study to highlight overlooked tenets and tackle problem passages in today's language.

GodBlog.net is the showcase for QC articles and
books
, exploring a variety of often overlooked or misunderstood
fundamental
and
advanced
concepts.